Have fun with your dog while providing mental exercise.
Tricks + enrichment = win-win!
Who can benefit from tricks and enrichment?
Bored dog?
Smart, energetic dog who could use more to do?
Just want to do something fun with together with your dog?
Tricks and enrichment to the rescue!
Group and Private Class Options
Private, one-on-one packages of 3 or 5 hour-long classes.
Private, one-on-one, 30-minute "mini" classes.

2 level of small group classes.
Offered live online via Zoom.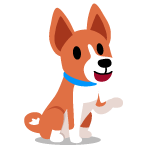 Get started on some trick training.
$100
Included:
4 x 40-minute sessions
Up to 6 dogs
Tricks 1: Touch (nose target), roll over, shake/wave, peekaboo, spin/twirl and crawl
Tricks 2: Bow, Chin Rest, Paws Up, Sit Pretty, Back Up, Paw Target, Leg Weaves
Only available live online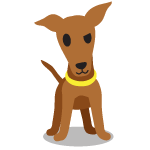 Fun with tricks. Short lessons offered on a session-by-session basis.
$55
per session
Included:
1 x 30-minute session
M–F 10am–6pm ET
1-to-1
Pick 2 basic skills or tricks to get started on (see list below)
Only available live online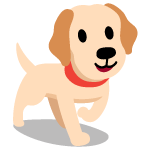 3 or 5 session packages available. One-on-one coaching with flexible scheduling.
$255
($85/session)
3 x 60-minute sessions
Sessions must be used within 2 months of purchase
$415
($83/session)
Sessions must be used within 3 months of purchase
Only available live online
M–F 10am–6pm ET
1-to-1
Experiencing Behavior Problems?
Because basic skills sessions are offered at a discounted rate, we will stick to basic skills only. If you're having behavior problems, we'll need to address those in behavior consultations using the non-discounted rate.
Check out our blog for more information on enrichment and online classes!