Ideas for Stuffing Food Puzzles
Friday Fill Day is where I share some of my favorite ways to prep Kongs, Toppls and other food puzzles on Facebook and Instagram! I'll occasionally add past posts to this page as well. You can find more information on enrichment on my blog!
---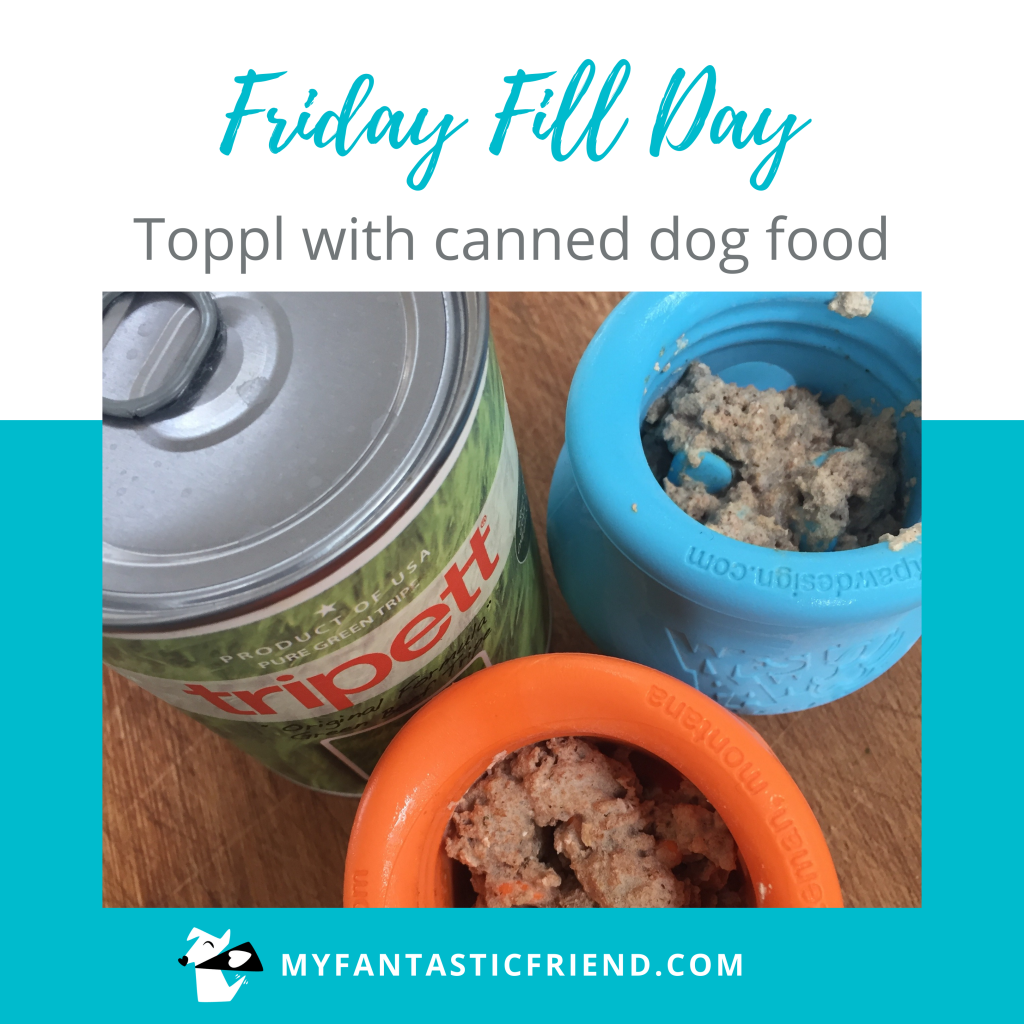 This is the first of a new series I'm calling Friday Fill Day! I'll share some of my favorite ways to prep Kongs, Toppls and other puzzle toys. This is a super easy one! I pulled these out of the freezer for the photo.
---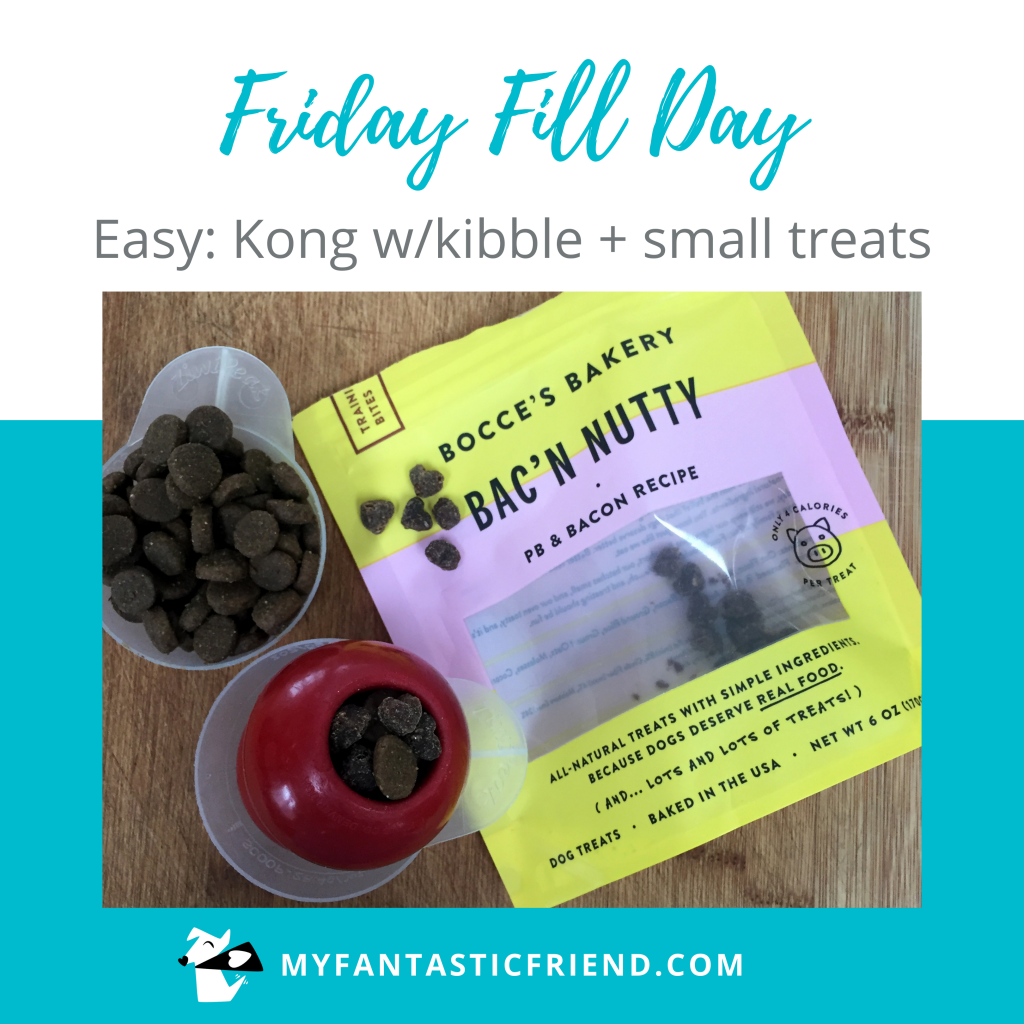 BEGINNER KONG: For dogs and puppies new to unpacking Kongs, start them out easy! Fill a Kong very loosely with a mix of small treats and kibble, all the way to the top. Make it so easy, they just bump it and the food and treats fall out. Put a chunk of chicken or a stinky liver treat in the bottom for a more enticing version! Once they're consistently mastering this easy version, try packing it a bit more tightly.
---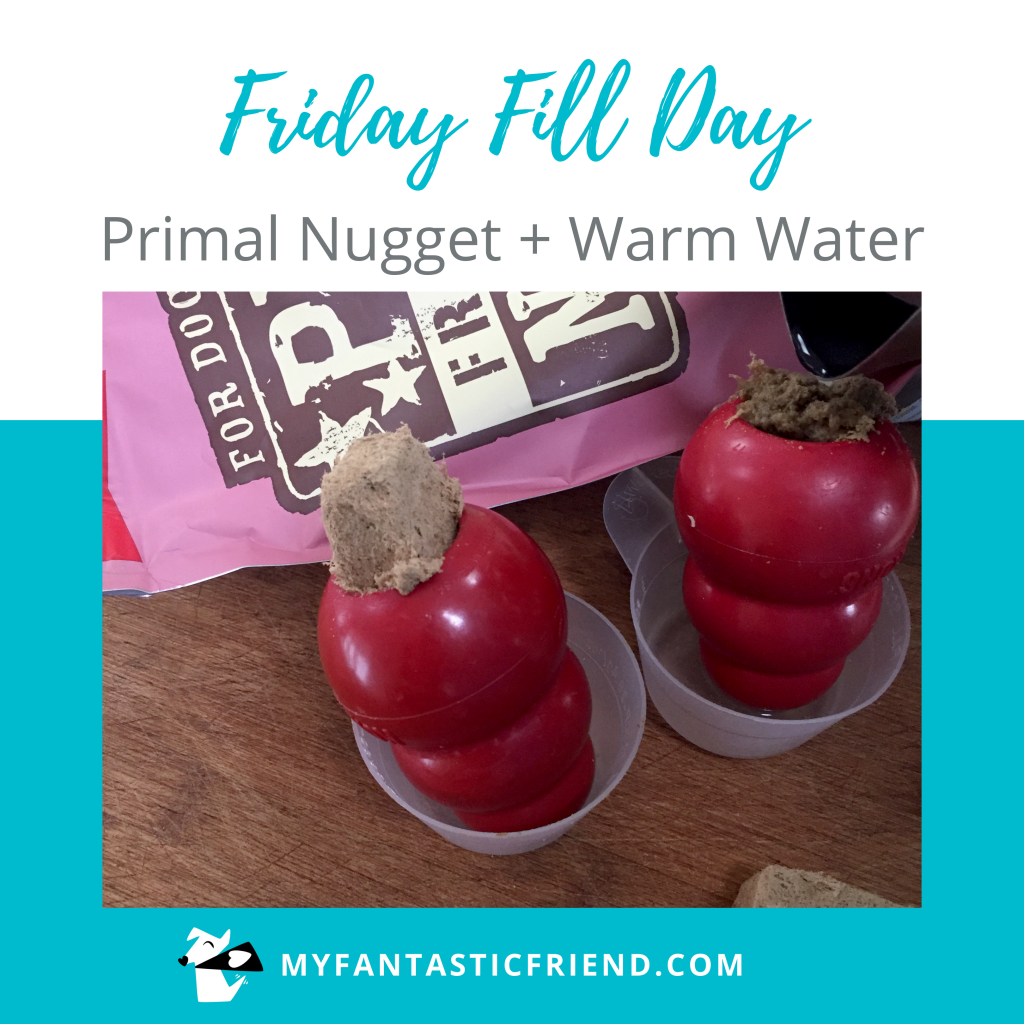 This is a quick way to fill a Kong! Stuff a Primal Nugget (freeze dried food) into a Kong. Next, slowly pour in some warm water, which will soften the nugget. Leave as is for an easier version, or press it in for a more challenging version. Prop the Kong in a cup to catch the excess water or plug the hole at the bottom with a soft treat.
---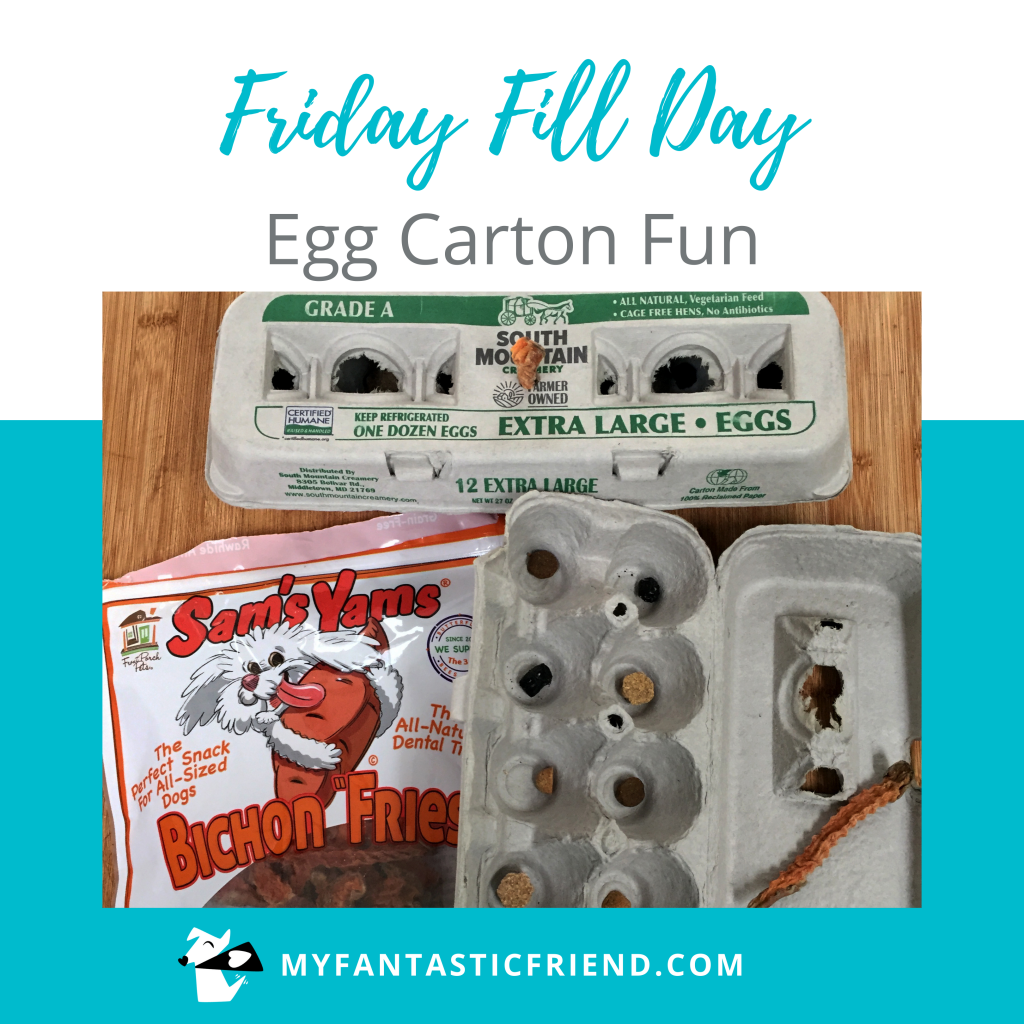 This time, our container is an egg carton. Put a variety of treats and food in the carton. Once your dog has aced this version, you can make it more challenging by holding the carton shut with a sweet potato "fry". Cut a hole and slip the sweet potato through it.
Your dog might push the carton around, with the pieces falling out of the holes, or they might rip the carton apart. Please do not use this if your dog actually ingests pieces of the carton. My two rip it up but spit out the pieces.
---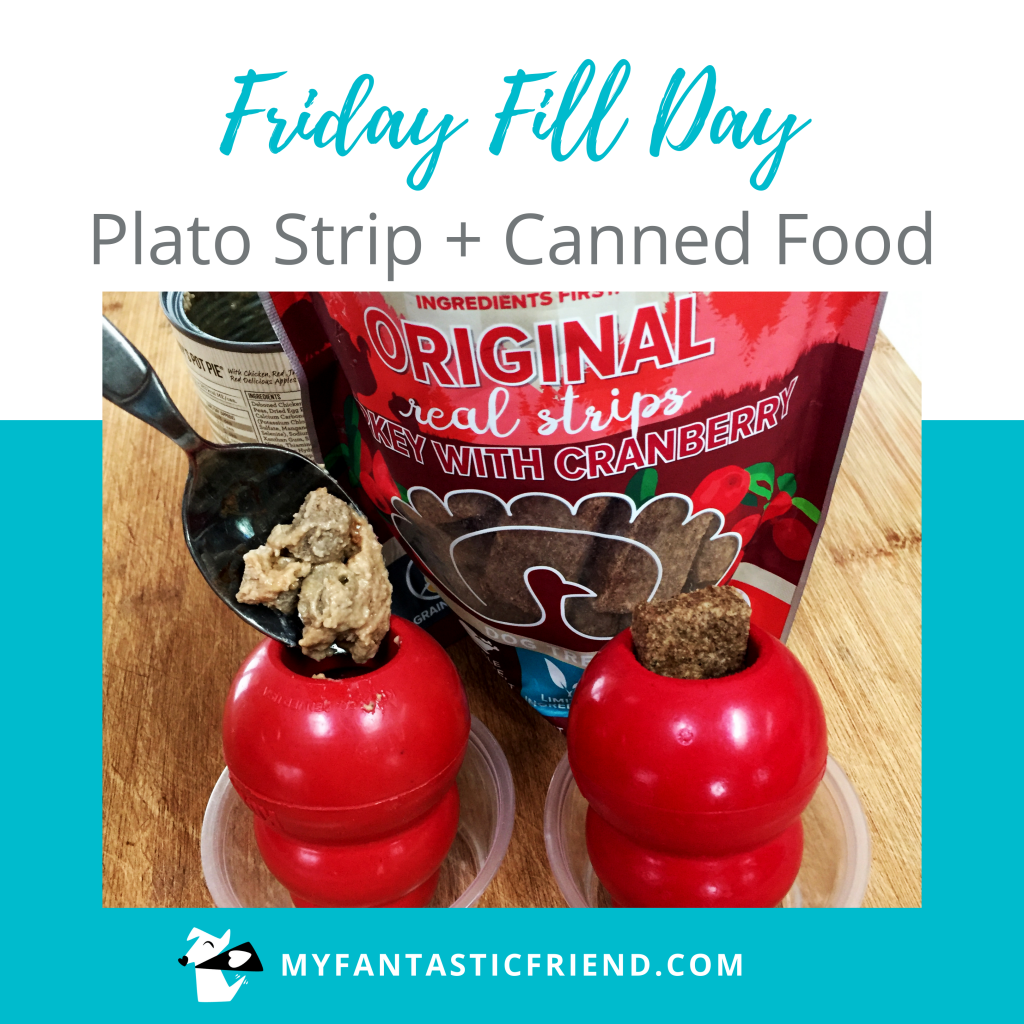 Another quick way to fill a Kong. Put some enticing canned food in the bottom, then cram in a Plato Strip (by Plato Pet Treats). This one is a bit more challenging for some dogs. You can make it easier by leaving some of the Plato Strip sticking out or crumbling it up a bit.
---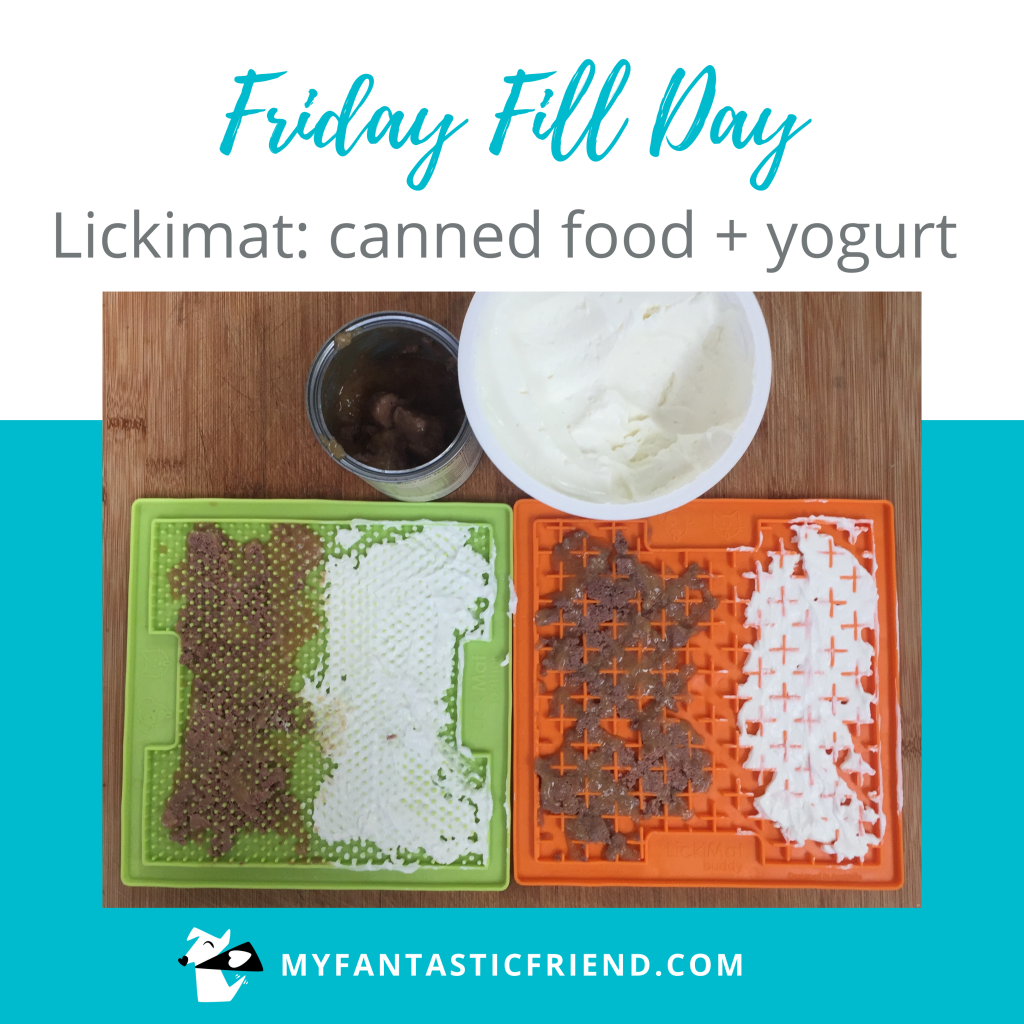 Lickimat, loaded with canned dog food and plain Greek yogurt. Serve as-is or freeze!
---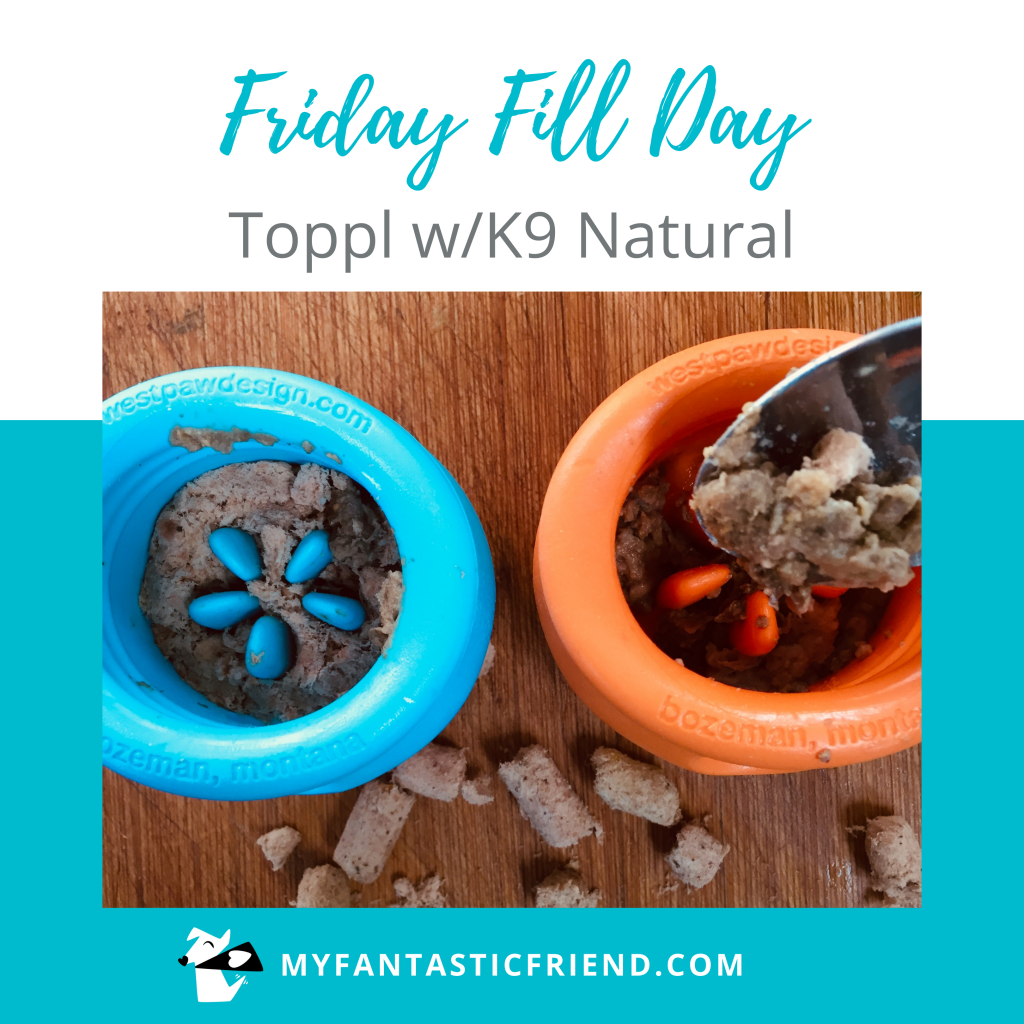 Toppl filled with K9 Natural freeze-dried food. The Toppl on the left has the food smooshed into it. For the one on the right, I rehydrated the food and then spooned it into the Toppl. Try it both ways! Just don't make the mistake I did and try to pour water into the Topple — it spills out the opening in the side. You could do that with a Kong if you plugged up the bottom opening with a soft treat.
---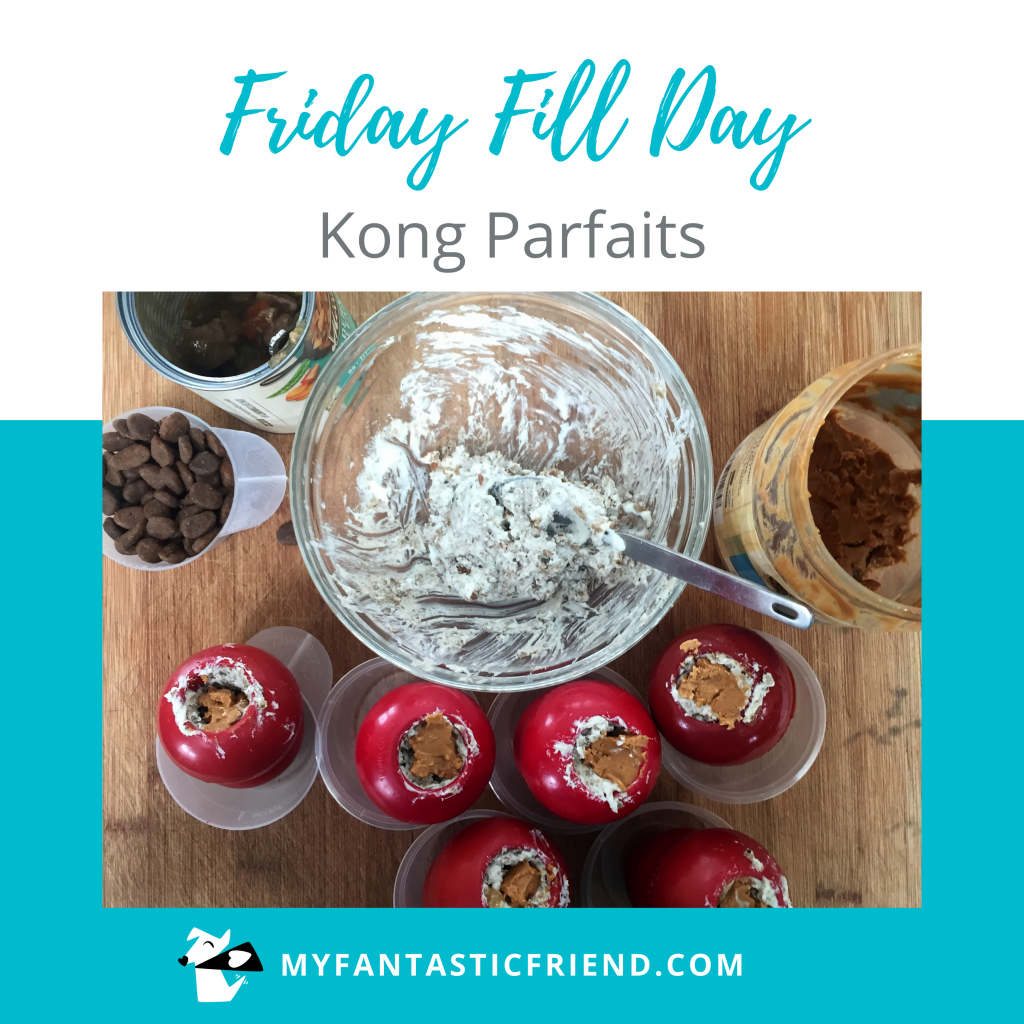 One of my favorite things about today's Kong Parfaits is that I used up all the crumbs I saved from dog treat bags. I just pop the crumbs into a container in the freezer until I'm ready to use them.
KONG PARFAITS (serve as is or frozen)
Bottom Layer: Few pieces of kibble
2nd Layer: Hunk of canned food
3rd Layer: Mixture of plain Greek yogurt and leftover treat crumbs*
Top Layer: Peanut butter**
*For this mixture, I used a 60:40 crumb:yogurt ratio.
**Make sure your peanut butter does not contain xylitol, which is toxic to dogs.
---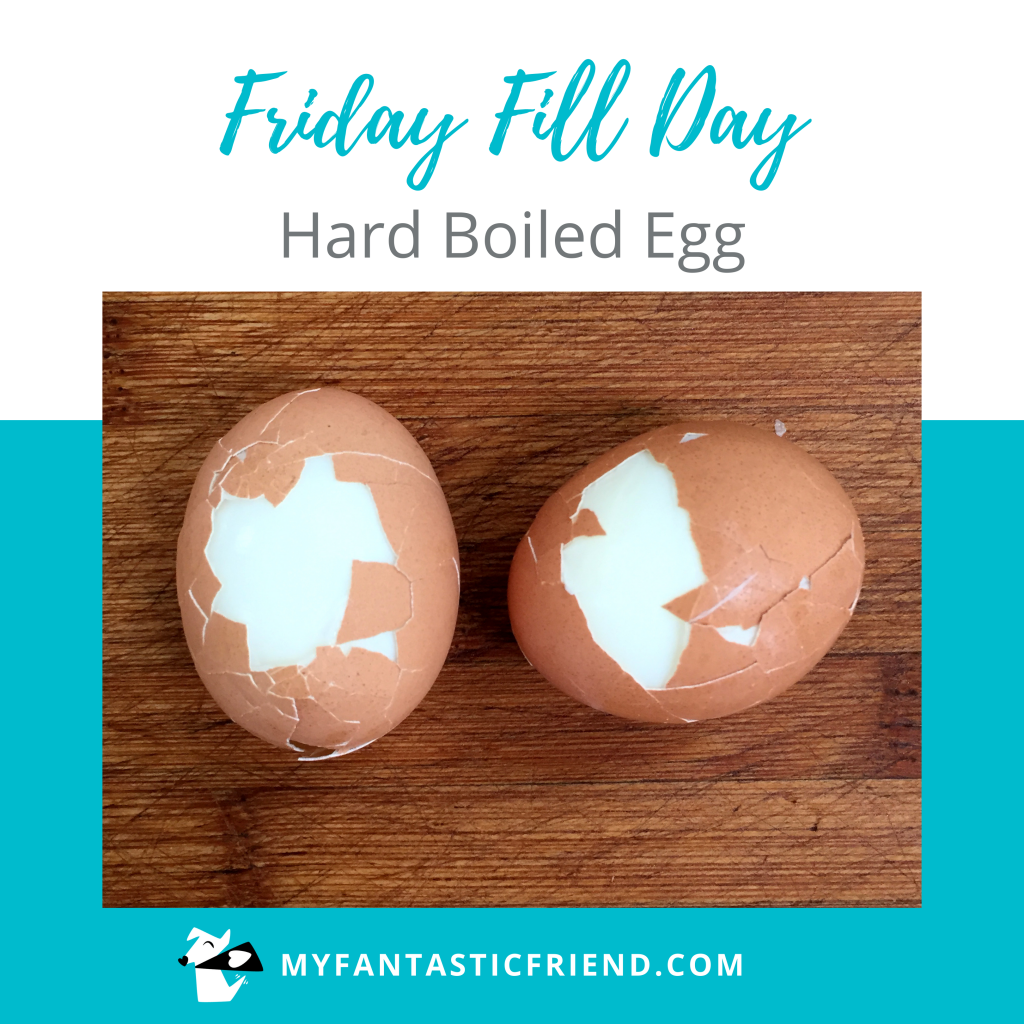 Have you ever given your dog a hard boiled egg? Gus and Pippi need a little help getting started, so I crack the shells and peel a bit away before giving them. This can get messy so I prefer it as an outdoor activity! If you are unsure if the shells are ok for your dog, check with your vet or bypass the shells entirely by peeling and smashing the egg, then stuffing it into a Kong or Toppl.
For some extra fun, the eggs can be hidden for them to sniff out and find. Make the hiding place really easy at first — close by and next to some vertical surfaces to help capture the scent, and peel away a decent amount of shell to release more of the scent.
---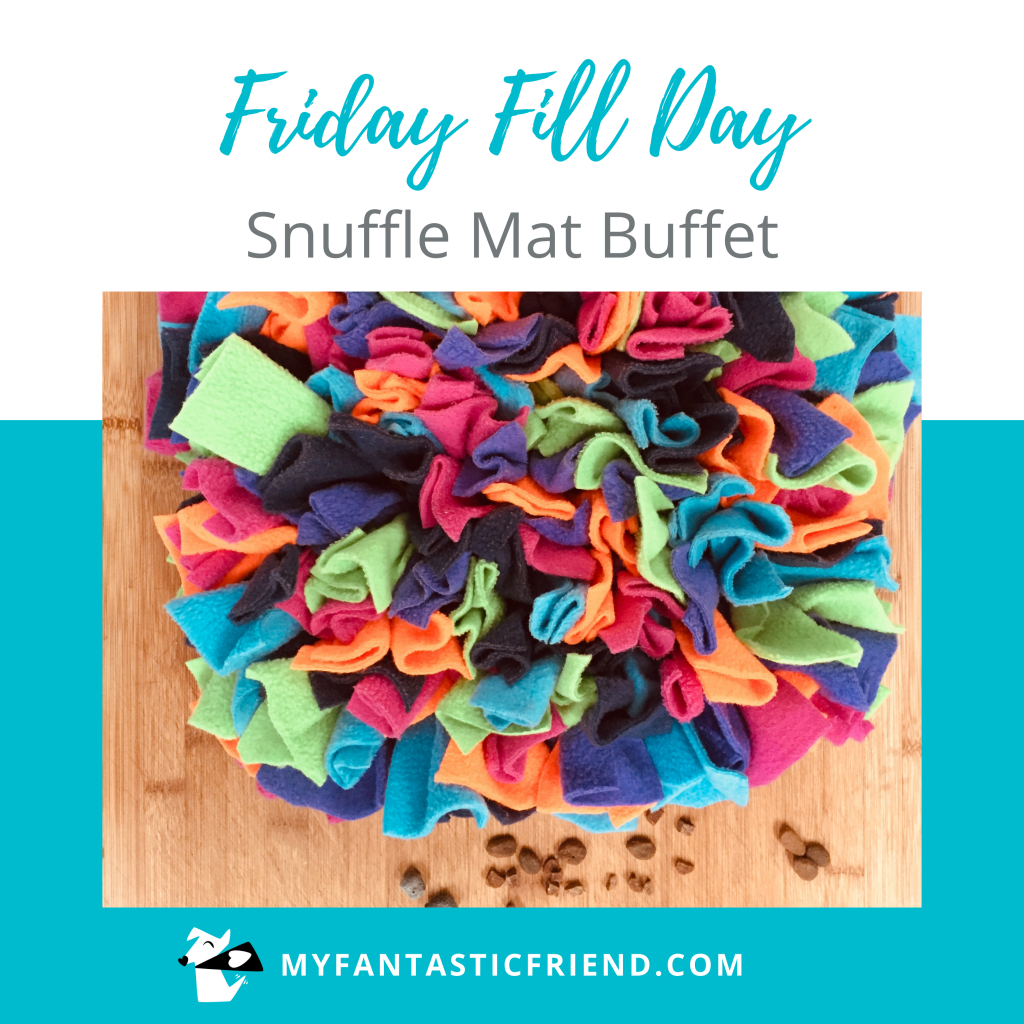 A Snuffle Mat buffet is today's item for Friday Fill Day! This is a great way to get your dog sniffing. I like to use a variety of treats and kibbles. In the bottom of the photo you can see that I've cut some of the treats into smaller pieces to cut down on calories.